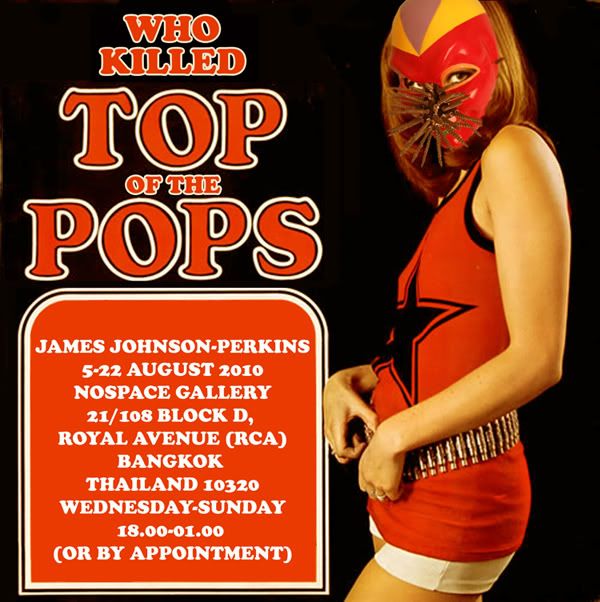 Who Killed Top of the Pops by James Johnson-Perkins
August 5 - 22, 2010
Opening Night: Thursday 5 August 2010, 7PM
An exhibition of new works by James Johnson-Perkins. Including a new video piece 'Shoot that poison arrow', created on his recent residency with the Emily Harvey Foundation, Venice, Italy.
'Who killed top of the pops' is a murder mystery of sorts, with: dark and troubling pretend polaroids, 70's 'Top of the pops' album covers, which are turned into modernist collages and a selection of the finest sound tracks from games on the 80's ZX Spectrum home computer.
James Johnson-Perkins is a British artist whom has exhibited in the USA, Russia, Japan, Germany, Spain, Italy, Romania, Lithuania and the UK. Including: The IMAC Theatre, New York, USA, National Centre for Contemporary Arts (NCCA), Moscow, Russia, Toyota Museum of Modern Art, Japan, Centre for Contemporary Art (CCA), Glasgow and The Royal College of Art (RCA), London.
He has recently had solo shows at: The Public, West Bromwich, UK, Kube Gallery, Poole, UK, DLI, Durham, UK, The King's Lynn Art Centre, UK, Red Gallery, Hull, UK, Art Gene, Barrow-in-furnace, UK and Exhibit Gallery, London, UK.
In 2010, he is the Artist In Residence with the Emily Harvey Foundation, Venice, Italy and The Bridge Gaurd, Štúrovo, Slovakia.
Sample Picture & VDO:
Top Of The Pops, LP covers, 2009
by James Johnson-Perkins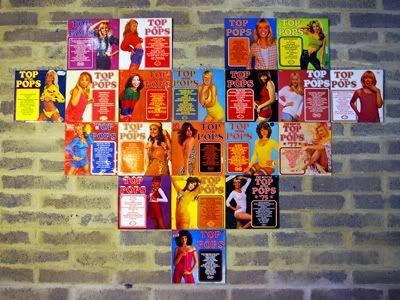 Sample Picture & VDO:
SHOOT THAT POISON ARROW, BURANO, ITALY 2010 (VDO/ 3:11mins)
by James Johnson-Perkins
Artist Links:
http://www.johnson-perkins.co.uk
http://jamesjohnsonperkins.blogspot.com
Nospace Gallery
21/108 Block D, Royal City Avenue (RCA)
Bangkok Thailand 10320
084-1341184, 02-6414040
info@nospacebkk.com
www.nospacebkk.com